The project
Open Delos
The
Open Delos
platform is an open source rich media and lecture platform for education, designed and developed by GUnet in the context of the horizontal project. The first version was launched in November 2014 and since then it supports the hosting and management of the multimedia content of the Open Courses.
The Open Delos platform implements a set of relevant tools for supporting rich media content production, publishing and searching for educational material, editing video lectures and synchronizing them to instructors' presentations slides, editing metadata, e.t.c. The platform collaborates with IP cameras and supports automatic recording and live streaming of scheduled lectures and events as well as the publishing of the recorded video – synchronized with the slides – through a rich media player on the web.
The Open Delos platform in summary
Automatic live streaming and recording of scheduled lectures and events
Three main scenarios for lecture production: fixed camera (in-class installed IP camera recording), camera crew with mobile equipment (mobile recording) and sound recording of lectures (podcasting)
Online tools to edit, publish and reproduce recorded material
Browsing and searching rich media educational material per subject, faculty, instructor or year
For more details, visit the official site of the Open Delos platform: www.opendelos.org.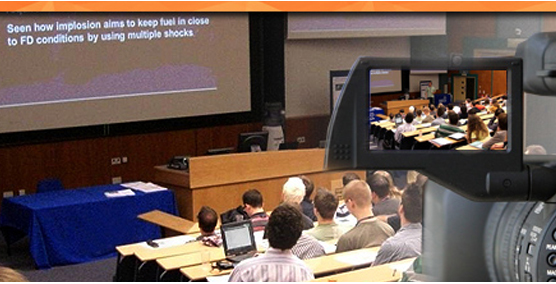 Management tools
Content
Users και roles
Timetable
Institute structure

Lecture production
IP camera recording
Mobile recording

Interconnection to third party systems
Supporting OAI PMH, RSS, ATOM, iTunes, You Tube
Open eClass platform
National Repository


Material reproduction
Video, sound and presentation slides – combined in any way
Customization options

Content search
Guided search based on criteria
Free keyword search tool
Dynamic allocations by category of criteria